5 Tips For Buying Distressed Real Estate
Posted: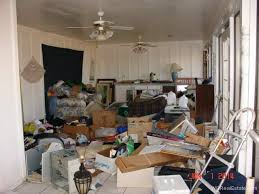 5 Tips For Buying Distressed Real Estate
Distressed properties come in many shapes, sizes and types of ownership.
Distressed properties can consist of Probate, REO / Bank Owned, Auction, Short Sales and Fannie Mae to name a few.
And… What we find are many of these properties have been neglected. So what should we look for? Here are tips we've learned from actual distressed property purchases in Southwest Florida.
---
Fake Value. Don't be fooled by the "Asking Price" with a distressed property. Wow! The price is $80k below the next available property. However, digging deeper you find out the property needs a new seawall ($40,000), Septic ($12,000), HVAC ($7,000) and about $50,000 of cosmetic work. You soon realize you were better off buying the other property with a lot less work and headache.
---
Figure ARV. If you are buying a property that needs work, you should be rewarded for your efforts. And instant equity after repairs / renovations should be realized. The ARV is "After Repair Value" which is the value after your renovation. If you bought the property for $300k and put $100k into the property ($400k) and the recent sold comps are $470-500, then nice work!! Also, be conservative on value if you are flipping the property.
---
Be Comfortable. Don't play outside of your comfort level. Especially if you are new to buying real estate. A big project can be overwhelming and unforeseen surprises happen all the time. Consider partnering with someone you trust who has a construction background.
---
Inspect and Inspect. Hire a reputable home inspector. Also, consider hiring the necessary trades to double inspect like pool, seawall, HVAC, pluming, roof and electric. Big ticket items can be disastrous to your bottom line.
---
Cost To Hold. "Buy and Flip with NO MONEY" – I mean we hear it all the time. Just be cautious on what it really costs you to hold a property. Hard money lenders are out there and charge accordingly for their risk. Each day that passes will cost you money with or without debt. Know these numbers and be sure to deduct from your profit (assuming you are flipping). Run and rerun hold cost especially if you intend on taking on debt. How long will the reno take you? How long will it take to sell?
Looking for a Home in Bonita Springs?
The Beach Brokers is three seasoned real estate agents located in Bonita Springs and Estero, Florida. We have a combined experience of over 40 years selling real estate for home owners and investors coming to Southwest Florida. Contact us for a free consultation. Or stop by our office across the street from Bonita Beach Park.