Best Things to Do in Naples & Bonita Springs, FL
Posted: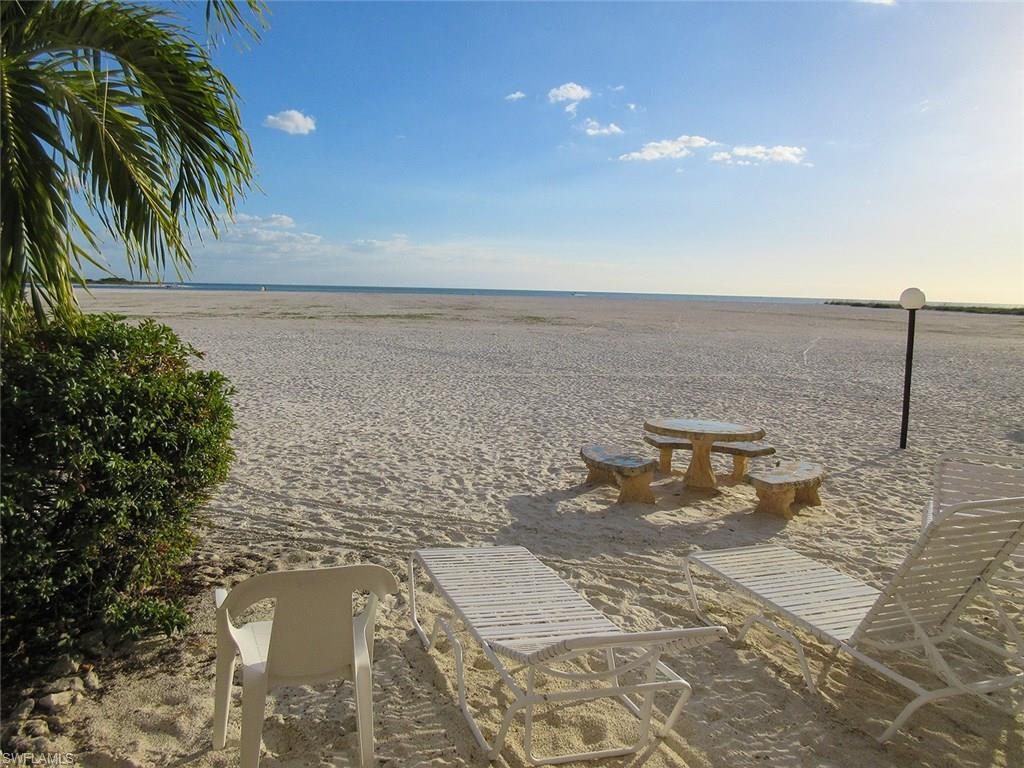 Want to ditch the humdrum of everyday life and head to a serene destination for a crazy-lazy vacay? If you're nodding, Naples & Bonita Springs can be your ideal getaway.
These charming cities on the Gulf Coast of Florida are frequently visited by those who are bitten by the travel bug and want to stay close to nature while indulging in some world class outdoor activities. Both Naples & Bonita Springs are famous for their soul-stirring sunsets, exotic beaches, premium golf courses, high-end shopping, and many other attractions that make a great recipe for a perfect Florida vacation.
If you have plans to pack your bags and head to Bonita Springs or Naples to enjoy and soak up the natural beauty of Southwest Florida, we've got you covered. We've listed some of the best things to do in these incredible vacay spots; take a peek and learn how and where to make lifetime memories on your next trip to Bonita Springs & Naples.
Beach Breaks to Unwind Your Soul
Feel a little sand between the toes- you can explore these gorgeous beaches on your next holiday, relax your senses and forget the worries of your routine life.
Vanderbilt Beach
Vanderbilt beach is the most famous beach in North Naples. It's known for its beautiful sunset and powdery white sand. It is located in the center of North Naples, close to some luxury shopping areas and upscale hotels. Here you can enjoy an open dinner, grab some drinks, and walk across the street to The Beach Box.
Clam Pass Park
Shared with Naples Grand Resort, Clam Pass Park is the best place for beachgoers as they can take pleasure of some grand hotel guest facilities. It is located in the North Naples region, one of the most peopled sections of Collier County. The place will give you all the vacation vibes and bliss you need.
Bonita Beach/ Barefoot Beach
If you want to get the best experience through your tour, consider visiting the Bonita Beach. Here you will find some luxe hotels where you can enjoy dining on the gulf.
Barefoot Beach is another excellent option for people who like the secluded, pristine, and quieter beaches. Both beaches have some amusing tourist shops that are great for kids and picking some random goodness.
Lowdermilk Beach
Lowdermilk Beach is yet another public beach and park which you should visit to complete your beachy holiday. The beach encloses amazing playgrounds and park, thus makes the best place to visit with kids. It is located near the south end of the town.
Go Fishing
If you want to experience recreational fishing, you must visit the following places at Bonita Springs and Naples.
Naples Fishing Pier
Fishing, dolphin-spotting, bird watching- you name it, and you have it. Naples Fishing Pier is one of the most popular fishing spots in Naples. The pier is home for a wide variety of fish like Spanish mackerel, trout, snook, occasional shark, etc.
Wiggins Pass
Wiggins Pass is situated on the northern end of Delnor Wiggins State Park. The place is famous for its gratifying fishing experiences. It acts as a channel that draws fish in and out of the sheltered cove. Here you can catch big snook, tarpon like fishes.
New Pass Fishing Pier
New Pass Fishing Pier is another awesome spot for fishing lovers. Here you can catch pompano, mackerel, snook in the common pass and redfish, flounder, trout on the grass flats. It's truly a wonderful place to fish or enjoy a day out with loved ones.
Dine at Famous Local Restaurants
If you are a foodie and can't say no to great delicacies and cuisines, you will love exploring the local restaurants of Naples and Bonita Springs. For some gourmet dining experiences, you can visit 7th Ave Social, Camiello's, Tommy Bahamas, DaRuma's, and so many other interesting places. For breakfast, you can prefer Sunburst Cafe, Jane's on Third, Skillets, La Colmar Bakery & Bistro, Peace Love & Little Donuts.
Have a GoodTime at Congo River Golf
Congo River Golf is a perfect place for family fun on vacation. It is a local renowned miniature golf course where you can expect more than just a game of put put. Here you will see caves, crocodiles, serene waterfalls, and tropical rainforest settings. It's a must visit for a one-of-a-kind Florida experience.
Visit Naples Botanical Gardens
Botanical Garden is one of the most precious go-to spots on your tour to Naples. The garden encloses about 170 acres area, in which you can get to see butterfly house, children's garden, hidden garden, a giant treehouse with climbing tower and bridges, sidewalk chalk art areas, and so many other wonderful things. You can also enjoy lunch at the startling sit-down cafe to make some beautiful memories.
Explore the Beauty of Nearby Islands
Macro Island
Macro Island is connected to the mainland by bridges south of the Naples city. Most of the tourists prefer to spend their entire vacation on this island as it is home to some awe-inspiring beaches, golf courses, hotels, marinas, and resorts. If you want to take full pleasure of beaches, prefer visiting this all-inclusive island.
Captiva and Sanibel Islands
Both Sanibel and Captiva Islands are major attractions for tourists visiting Naples and Bonita Springs. They make the best choice for world class fishing, or an intimate getaway with a loved one. If you want to get a real holiday vibe, visiting these islands is a wise decision.
Visit the Farmer's Market
Visiting the farmer's market is not a bad idea if you love to see lots of fresh and local vegetables, fruits, spices, etc. You can consider going to the Third Street Farmer's Market located downtown to discover the essence of the community market. You can also explore the markets on the north side to find a beautiful alternative to the traditional shopping.
Explore the Naples Zoo
Naples Zoo is a nationally accredited zoo and botanical garden that offers tourists full-day fun activities and an opportunity to see some rare species of animals. You can also enjoy the monkey island boat tour, zoo playground, and an animal-themed yoga class to make your trip more interesting and memorable.
These were some of the most exciting places and activities that you should enjoy during your trip to Naples & Bonita Springs.
Furthermore, apart from touring, you can also think of moving to Bonita Springs and Naples so as to experience this amazing life closely. Also, the property market of these cities is at boom, and investing here is a great opportunity to make handsome profits later.
If you are looking to invest in a vacation home or waterfront real estate, Bonita Springs is the ideal location. The team at My Beach Brokers, can help you find an exotic gulf access home or beachfront property that matches your personal preferences. To start exploring, connect with our property experts today.