Bonita Springs History & Why You Should Buy Real Estate Here
Posted: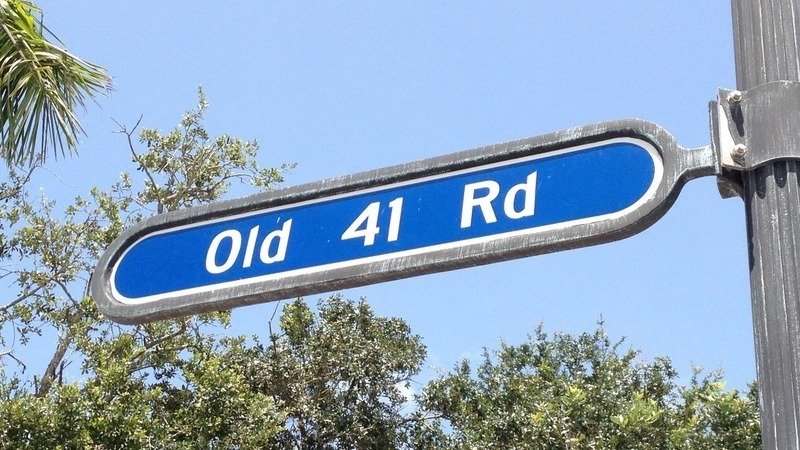 Bonita Springs History & Why You Should Buy Real Estate Here
If you are not familiar with Bonita Springs, then this is the article for you!!  I personally have lived in the area since I was 18 years old and moved here from New Jersey in 1999.
I am going to provide in this article factual information, some history and personal experiences of living in this piece of paradise named Bonita Springs.
First Impression
I was accepted to Florida Gulf Coast University and headed south.  Two problems. I never visited the school before nor have I ever been to the west coast of Florida.
I have been to the east coast of Florida in the Cocoa Beach area numerous of times to visit my grandparents over the years.  But never this coast. What a difference!
So I headed out.  I traveled from the east coast along Alligator Alley, up I 75 to the Bonita Beach exit.  At that time it was actually a different exit number. It is now exit 118 which follows the exact mileage.  
I had a few days to kill and this appeared like a good exit to jump off on as "Beach" was in the name of the street.  I figured this would get me there. I stopped off at a small hotel, checked in and went exploring.
Sleepy Beach Town
I headed west and ran right into Bonita / Barefoot Beach by Doc's Beach House and chilled out for the day.  I posted my rear in the sand and just relaxed and observed.
A very different place from the east coast of Florida and New Jersey for that matter.  I truly fell in love with Bonita Springs.  The weather was warm.  The Gulf was abnormally peaceful as I was used to hard crashing waves.  And the people seemed genuinely nice.
I can get used to this!  
Fast Forward
Well, I have been a real estate agent since 2002 and a broker since 2006.  I have explored and lived all over southwest Florida including Downtown Fort Myers, Fort Myers, Cape Coral, Estero, Naples Beach, Fort Myers Beach, Bonita Springs and Bonita Beach.
Bonita Beach is one of my favorite places to invest in real estate, reside full time and sell others the dream.  One of my first investments on Bonita Beach was the Bonita Beach & Tennis Club.  **These are the most affordable and economical condo on Bonita Beach.  
I Believe In Bonita Beach
I believe in this area so much, that we invested our full-time office directly across the street from Doc's Beach House (5900 Bonita Beach Rd #1103).  
I also personally reside full time in the Bonita Beach Club.  A resort style community on Bonita Beach.  I guess I can't get enough out of this place.  
Some make fun of me as I can be known not to leave the area for days on end.  I mean, click the link above. I think you'll understand if you are a beach person.  
I also strongly believe in the community of Bonita Springs which is why I am on the board for the Bonita Springs Assistance Office.  An incredible community that is there to help the citizens of Bonita Springs.  
What I Love About Bonita Springs / Bonita Beach
Beach and Charm
For one thing, this area still has the same old time charm as I experienced in 1999.  The beaches are incredible and no matter where you buy real estate in Bonita Springs all of Bonita Beach, Barefoot Beach, Lover's Key and Vanderbilt Beach are all within minutes to get to.  And they are all unique to their own.
These beaches come equipped with multiple state preserve locations where you will have no buildings or structures, just pure nature surrounding you.  
Or you can sit beachside with luxury mansions of Barefoot Beach behind you.  Kind of sitting in awe like "what do these people do for a living."  
Bonita Small Businesses
Our real estate brokerage is a small family business.  We are huge supporters of other local small businesses in the area.  And I can honestly say that almost all of the small business owners here are really great people.
Bonita Springs and Bonita Beach are filled with these "mom and pop" types of businesses and the big franchise establishments are not really prevalent in the immediate areas.  Sure they are all around off of US 41 and are great to have but they do not overwhelm the area.
I think there is something to be said about sitting at the bar at Doc's Beach House drinking a beer and talking with the employees about their family.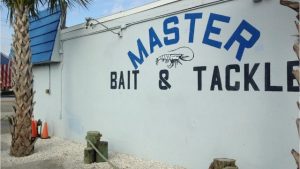 Or getting an incredible taco from Taco Mex.  Or getting an ice cream sundae with the kids at Royal Scoop.  Or talking to the local anglers before going fishing and getting sound advice at Master Bait and Tackle (Yes this is their real name).  Or taking a day-long cruise on a double-decker pontoon boat from Bay Water Boat Rentals.  
Gotta Love The Tropical Weather
When I left New Jersey, I knew that I would never move back to any cold climate ever again.  I'm a beach guy and this tropical weather almost year around provides me the climate I love.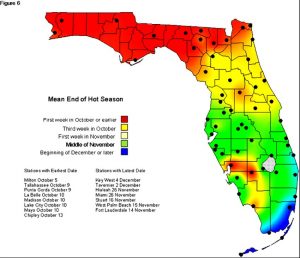 There are only a couple things I miss from NJ.  Friends and Snowboarding. But seriously, this is a true paradise.  
There are times where I will take trips to the Caribbean and come back and feel like I'm on vacation from the "vacation" I just took.  
Easy Access SWFL Location
As a resident here in Bonita Springs, you have easy access to many corridors to get you where you need to go fast!  Interstate 75 and US 41 run almost parallel north and south up through and out of Florida.
20 minutes out you have Southwest Florida International if you need a quick flight domestically or internationally.
There are plenty of Florida hotspots to take day or weekend trips that are all within a few hour rides such as Fort Lauderdale, Miami, The Keys, St. Pete, Tampa, Sarasota and Orlando to name a few.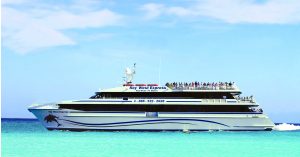 And don't forget about the Key West Express out of Naples or Fort Myers Beach to get you to Key West within 3-4 hours.  A neat experience for sure on a triple deck catamaran with food and a bar. This has always been a great closing gift for our newbies…  
Back Waterways
If you are considering in buying in Bonita Springs with Gulf Access, then you will have complete enjoyment of unlimited waterways with access  to the backwaters and Gulf of Mexico and abroad. Your only limit is the gas in your vessel or the wind in your sails.
It is not uncommon for our waterfront residents to take day trips on their private boats / yachts to the keys.  ** Pick your weather in the smaller crafts.
I've owned a handful of properties on the water with boat access and have explored many of these waterways throughout SW Florida.  There is a lot of peace and enjoyment out there. Not to mention plenty of fishing opportunities.
Bonita Springs History
Feel free to take a look at the complete history of Bonita Springs and other relevant information provided by the City of Bonita HERE>
Steve's Collective Summary
There are discoveries which place the first inhabitants here over 8,000 years ago.  The Calusa Indians ruled this area for hundreds of years not before being destroyed by slave trading and European diseases.  Sad huh?
**A trip you should take is called Mound Key in the Estero Bay.  Only accessible by boat or a short kayak ride. This island is formed with a combination of mixed shell, fish bone and pottery from the Calusa Indians and sits high above the bay at 30 feet.  It is said to be a lookout point as well as their capital. To this day you can go explore the island and observe these artifacts everywhere.
In the 1870's the Army Corp Of Engineers surveyed Bonita and homesteaders began to arrive.  In 1901 the first post office and hotel erected to service the locals and visitors to hunt and fish.  
In the 1920's Barron Collier extended his Fort Myers railroad to Bonita Springs.  In 1928 Tamiami Trail was extended to this region assisting in further growth and a "land boom."
In 1999 the residents voted to incorporate Bonita Springs and the rest is history.  
I can only imagine what it would have been like a hundred or a thousand years ago.  Amazing the same soil we walk on was traveled upon by settlers thousands of years ago.  
And I can only imagine what this place will look like 100 years from now.  I hope man (and woman) take care of her!
What Else Can I Say?
Probably a lot more.  With over 19 years of living in SW Florida, I have experienced a lot.  I also buy and sell real estate and quite often my primary residence which gives me ample insight into many communities through this region.
Before I invest any of my money, I do very thorough research on the community, HOA and budget if buying in an association, the property itself and whether or not it is a good deal.  
I can help you with the same strategies I use.  If you are at all considering buying in Bonita Springs or SW Florida for that matter, feel free to reach out at any time.  We will be happy to discuss your needs and wants for a residence in this incredible community. Direct: 239-425-5671
I hope this content has provided some insight and served you well.  Thank you for taking the time to read it and I look forward to talking to you soon.  
Respectfully,
Steven Daria
Courtesy of John R. Wood Properties

Gardens Of Bonita Springs

Courtesy of John R. Wood Properties

Courtesy of Keller Williams Realty Naples

Courtesy of Treeline Realty Corp

Courtesy of MVP Realty Associates LLC

Courtesy of Premiere Plus Realty Co.

Courtesy of John R. Wood Properties

Courtesy of Keller Williams Elite Realty

Bonita National Golf And Country Club

Courtesy of MVP Realty Associates LLC

Courtesy of Premiere Plus Realty Co

Palmira Golf And Country Club

Courtesy of John R. Wood Properties