Captains For Clean Water
Posted: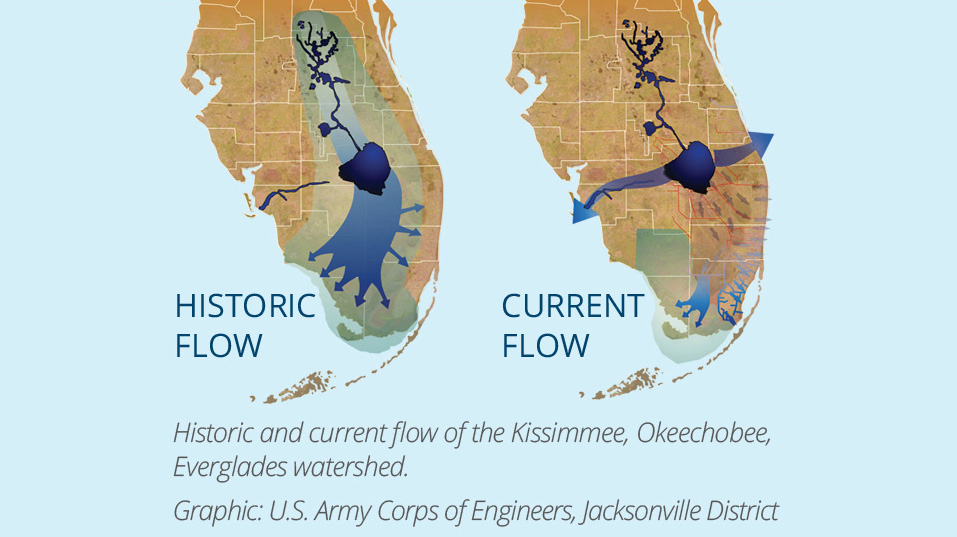 Captains For Clean Water Bonita Springs, Naples, Fort Myers
The Beach Brokers have committed to taking a stand on cleaning up our waterways due to the man-made disaster of damning up Lake Okeechobee.
A Man-Made Disaster
If you take a look at the picture above you will see the natural historic flow as well as our modern day flow of Lake Okeechobee.  Unfortunately for every action, there is a reaction and south Florida is paying for it.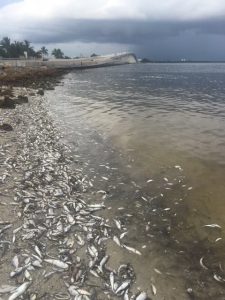 Due to heavy rains in the summer months, the Army Corps of Engineers have to discharge tainted water East and West into our Rivers and into our Oceans and Gulf of Mexico.  This results in the killing of estuaries, development of algae blooms and the mass killing of sea life pictured in the article.  Yes, this is happening in 2018 when technology, advancement, and education is thriving in the United States.
Red Tide 2018
This past session of red tide resulted in mass killings of not just the typical smaller fish but larger sea life like the Loggerhead Turtles, Dolphin, Goliath Grouper, Manatee and Snook to name a few.
The Beach Brokers are full-time residents of Bonita Beach also with an office directly across the street.  We live the water life and have deep concerns of Florida's future if something isn't resolved in the near future.  Captains for clean water are going to bat for us and we greatly appreciate everything they are doing.
Commit To The Cause
The Beach Brokers are committing to giving a portion of commissions with mention of this article to this group for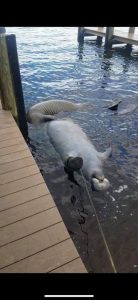 their continued fight.  So when you hire us you to help you buy or sell in Southwest Florida, you will directly be giving back.
Also please voice yourself.  Simply click this link and spend 30 seconds to let your state representatives know they MUST do something NOW in order for their reelection.  Politics, big sugar, and special interests need to be pushed aside if we want Florida to continue to thrive.
Also, if you wish to donate to the cause, simply click here to donate to the cause.  Together we can stand up and fight for what is right!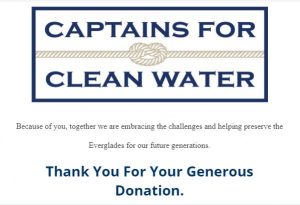 Thank You & Please Share
Thank you for taking your time to research and understand what is really happening here in South Florida.  This has a trickle up and down effect on everyone in Florida, from the average homeowner to the small businessman.
Please share this article with your friends and family.  We don't need to see this kind of death in our waterways or on our beaches.  We all deserve more.