Estero Beach And Tennis Club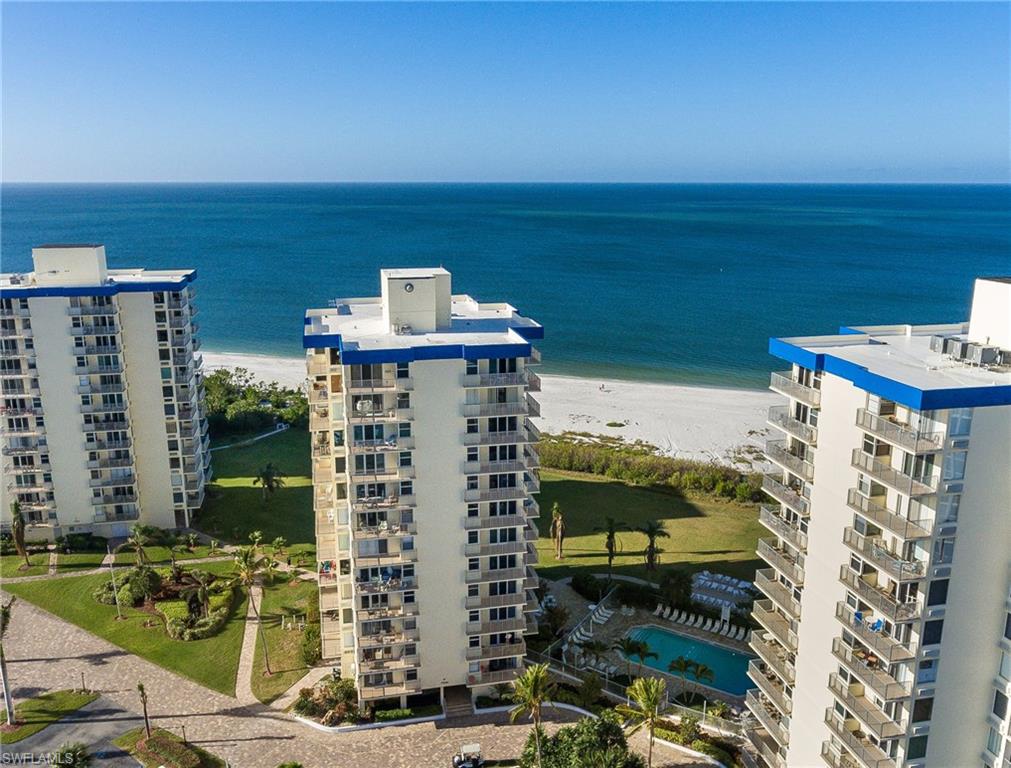 View All Estero Beach And Tennis Club Listings
Amenities:

Beach Front Condos

Community Pool

Tennis Courts

Walk to Restaurants / Bars
Estero Beach And Tennis Club Condos For Sale
Below you will not only find the updated available condos for sale in the Estero Beach And Tennis Club but detailed information about this community from a real estate broker who has resided in the immediate area.
So browse below to get an insight into this economically affordable beach community on Fort Myers Beach.
Economical Beach Condos
When we say it is economical to own one of these units, we mean it!  Real estate taxes run only around $2,200 per year.  Home Owner Association fees run only around $1,015 per quarter.  Many will elect to purchase contents insurance of around $500 per year.  The only other expenses you will have are electricity, cable and internet.  Water, sewer, trash, management and amenities are all covered in your HOA fees.
So essentially if you were to purchase a condo in the Estero Beach and Tennis Club your annual expenses will be approximately $8,500 per year!  Where else can you get incredible beach living for this kind of low overhead?  Want to eliminate all overhead?  Read on…
Easy Vacation Leasing
That's right!  Buying in the Estero Beach and Tennis Club allows you to lease your property with a 7-day minimum.  Meaning you can lease your condo up to 52 times per year.  You can figure 2 months in high season will cover your entire annual overhead assuming no mortgage.
Here is a scenario.  Lease your property February and March and use the remaining 10 months at NO cost!  But don't stop there if you do not want to.  Again, the liberal leasing policies allow short-term leasing which is desired even outside of season.
** Keep in mind we own several vacation properties along Fort Myers Beach, Bonita Beach and Naples Beach.  We can align you will a couple vacation rental companies to give you income analysis on what you can expect.
Don't want to manage?  If you are like us and not interested in self-managing then we can set you up with an affordable management company where they direct deposit the income into your bank account every month.  They handle everything from the marketing, bookings, check in/ check out, cleanings and light maintenance.  All starting around 18%.  Not bad huh?!
The Condos
These condos are all 1 bedroom 1 bathroom efficiency units of around 517 sq feet.  The normal set up is a full bathroom, king bed, queen pull out couch, full kitchen, living room and nice lanai.
Don't be fooled by the size if you are interested in buying a condo here in the Estero Beach and Tennis Club.  They may sound small but they have a nice layout but more so, how much time will you really spend inside?  Let's talk amenities…
Amenities @@
When you purchase a condo at the Estero Beach and Tennis Club, you have deeded beach access, gated community pool and multiple tennis courts!
The Beach!
Have you ever been to a beach community and struggled to find parking?  This is no longer an issue if you purchase here.  You have direct deeded beach access outside of your pool across a well-manicured grass area.  This is a fantastic beach location which will give you miles and miles of shoreline to walk or cruise on your bike.
The Pool!
This large pool has plenty of seating and loungers fully equipped with shower stations to rinse off.  A great way to get out of the sand or end the day thereafter to freshen up from the salt waters of the Gulf.
There is also a sun deck just on the west side of the pool overlooking the grass area and the Gulf of Mexico.
Tennis!
If you love the beach and tennis this is the place for you!  No additional fees or costs to play tennis.  There are many tournaments and also a pro available to assist you to sharpen your game at an additional cost.
Walking Distance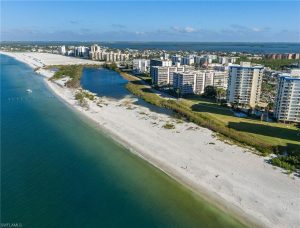 I believe Estero Beach and Tennis Club is one of the best-located condo complexes on the market.  Why?
Have you heard of Pincher's Crab Shack?    This restaurant is located a couple hundred yards from you directly on the beach.  So take the sidewalk or the beach.  No shoes, No shirt, No problems.  This is a huge outdoor tiki bar with live music several days/nights of the week.
Want more?  Diagnol and walking distance from this community is Santini Plaza.  This plaza has just about everything you need including 6 restaurants/bars, a hardware store, CVS, 711 / gas, Subway, Italian Deli, various shops, storage, shipping store and more!
This type of convenience is extra beneficial if you are leasing your property as well.  Many times your guests on vacation do not want to drive and love the option to walk to get dinner, lunch etc.
Overall Location
The overall location of the Estero Beach and Tennis Club is located on the south end of Fort Myers Beach.  A simple drive south over Big Carlos pass you will run into the state preserve Lover's Key Beach.
Further south you hit Bonita Beach, Award-winning Barefoot Beach as well as Bonita Beach Rd which hooks east heading you to US 41 and I 75.  This will give you ample access to all of your travel needs including Southwest Florida International Airport.
Head north from your condo and you will hit Times Square.  A unique key west feel with great shops and restaurants and newly developing Margaritaville.
Interested?
If you are at all interested in buying a condo in the Estero Beach and Tennis Club, then let the Beach Brokers help you out.  The name says it all!  We not only have an office on the beach, sell the beach but we also invest ourselves.
We will be happy to set a day/time to meet and talk details on exactly what your desires and needs are.  So feel free to reach out to the Broker – Steve Daria on his cell phone direct at 239-425-5671.  Or submit your info below and we will be in touch right away!