Should You Sell Your Home With a Realtor or FSBO?
Posted: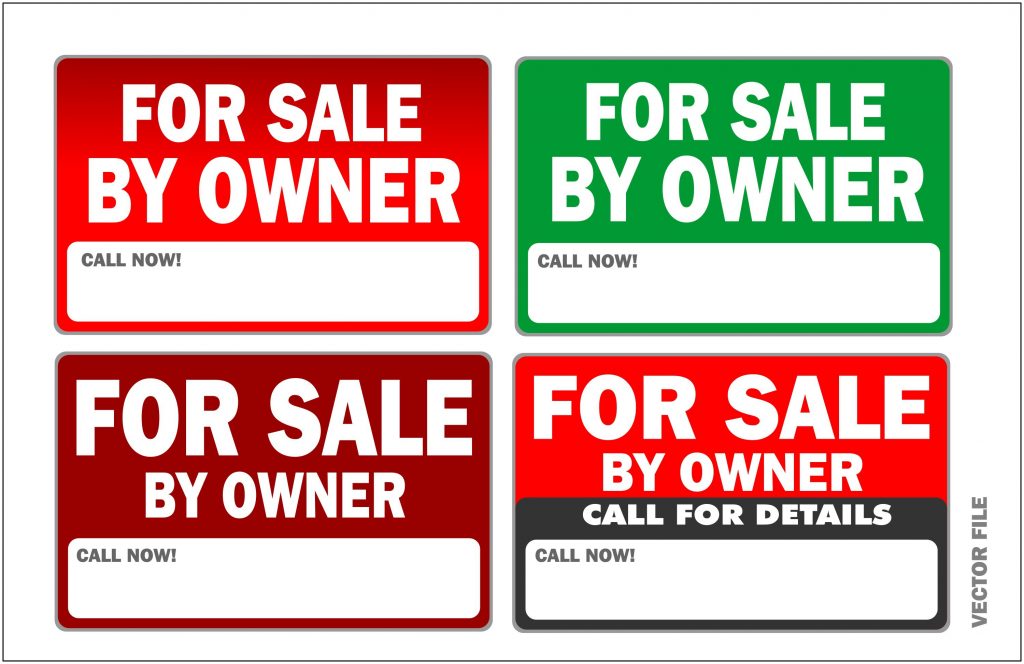 Considering selling your home? Considering selling your home FSBO – (For Sale By Owner)? I mean, why would you not consider this? After all, it simply means going to Lowes and purchasing a $7 sign that reads, FOR SALE BY OWNER. Placing said sign in your yard or window (depending on what your association allows). Maybe you'll take a few phone calls, answer a couple questions and then you just accept an offer, right? I mean, why on earth would you pay a silly REALTOR an estimated 6% to do this silly task when you can clearly do it yourself!
What if I said I could give you five reasons why you should list with a REALTOR rather than selling your home For Sale By Owner? Yup! That is it, I only have five main reasons. I bet you're thinking right now that if I only have five reasons then you definitely are not going to need my services! Well, fair enough, at least give me a chance to explain myself 🙂
PRICE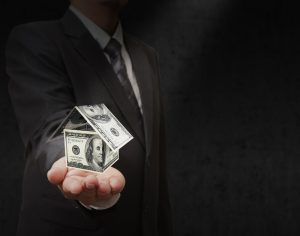 Let's be honest, the only reason you are even considering the route of For Sale By Owner (referred to as Fizzz-Bo in our Industry) in the first place, is because you are trying to net the most profit or simply put, keep as much money in your pocket as possible. Makes sense, and I can appreciate this because believe it or not, I think the same way!
IT IS TRUE, we often charge 6% to sell your home. To confirm, I do not make 6%, I co-broke out half of this (3%) to another agent and also have my brokerage to pay a fee too. Before you think anything further, what if I asked you to shift your mind set slightly? Rather than thinking it's YOU taking a chance on ME, what if you changed your perspective and considered that it's ME taking a chance on YOU? After all, in order to sell your home, it is ultimately I that am taking the chance on you and your home to risk my time and money and to upfront all expenses to ensure your home is sold for top dollar!
How about we start with some statistics to support our discussion? Everyone loves Zillow, right? Especially their great ZESTIMATOR. Well seeing as though the majority of people like to refer to Zillow, I have pulled these stats below from their site. They have stated that;
"57% of sellers consider this route to save them money, 36% believe it will save them time, and 27% attempt this route because they know their own home better than any agent could."
They continue, "36% of sellers actually attempt to sell their homes themselves", and explain that after they encounter challenges or the reality of doing so, they eventually hire a REALTOR.  
"11% of sellers actually sell their homes themselves".
MARKETING 
What is the #1 component needed for a successful sale? Besides your HOME, it is qualified buyers! If choosing the route of FSBO where will you list your home? Will you be paying for magazine and newspaper ads? Maybe you'll list it yourself on Zillow?
Where Do Buyers Come From?
Internet 51%
Real Estate Agent 34%
Yard Sign 8%
Friend, Relative, Neighbor 4%
Directly knew the seller 1%
Did you know that 74% of internet traffic is video and a 1 minute video is equivalent to 1.8 million words? May I add that Real Estate listings with videos have 403% more inquiries than those without! (Hence us taking NO shortcuts when it comes to listing your home right.) On average, we can spend close to (if not more than) $1k just for the initial photos and videos. Not to mention all of the Open Houses, Direct Mail Campaigns, Multiple Listing Services, Staging, Social Media Campaigns, Cold Calling and Door Knocking that we feel truly helps with getting MAXIMum exposure to selling your home for top dollar and QUICKLY!
TIME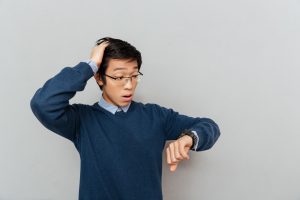 Ring, ring! Ring, Ring! Your phones ringing, you answer, its a potential buyer! They are only in town for the day and need to see the home RIGHT NOW. Well, reality sets in, you are at work and unable to fulfill the showing request. What now?
We, as REALTORS, don't just invest our money but we invest our time in each and every listing. We do not take on a listing if we do not feel we can properly service the client and the home. And by properly I mean to supercede your expectations and earn your trust and support! We are not a Monday through Friday 9-5 employee. We are passionate about what we do and work day and night. We make ourselves available to answer calls, text messages and emails in a very timely manner.
NEGOTIATIONS 
Have I convinced you yet to list with a REALTOR? Not yet? Well, that's ok, we are not done yet! However, i'm sure you can admit i'm pretty persuasive, right? This is just the beginning and yes an example of our negotiating skills! Remember, selling your home is a legal transaction. Do you really want to go at it alone? Do you use professionals in the majority of areas of your life? From accountants, Attorneys, mechanics, or even your hairdresser! You are always hiring and using professionals to assist you throughout life, why, during one of the largest sales of your life would you risk not hiring a professional? Negotiations will need to take place at numerous points during a transaction not just regarding the initial price. What about the deposit? The timelines? Possibly with the home inspector, appraiser, lender, and the list goes on. We are not emotional. This is our duty, our obligation!
LEGAL HELP 
Congratulations! Last Tuesday you showed your home to Jim, your neighbors brother-in-law, low and behold he loves your home! He's ready to give you an offer! You two are excited, you pop a beer and celebrate. An hour later you stare at each other with a blank stare, now what? How do we actually put this whole thing together? Does Jim just write you a check?
Again, selling your home is a legal transaction and as Real Estate Professionals we know the law and how to get your home SOLD all while offering you full legal representation! We not only write the contracts, we or our attorneys, thoroughly review the contracts. We ensure you know line for line exactly what you are signing.
Do you know an average contract has more than 600 lines and more than 22 timelines?! What about all the possible addenda to support the contract? Lead Based Paint, Appraisal Contingency, Defective Drywall, and Home Owners Association are just to name a FEW of the more than 26 addenda that exist. We ensure you know what you are signing and we ensure all parties in the transaction do their duties to make for a smooth and successful transaction.
Ok, I said 5 reasons. I bet you're ready to let me go to work for you now, right? Still not convinced? Man, you're a tough one. That's ok, I still have some more negotiating in me! Maybe you should consider the #1 reason for me personally that I would choose to use a REALTOR.
SAFETY
Knock, Knock! Knock, Knock! "Oh, hello! I just was driving through the neighborhood and saw your home was for Sale. Mind if I come take a look around?" Are you kidding me?! I would NEVER be comfortable opening my door to a random stranger and showing them around! As REALTORS, even if we receive a phone call, a text message or email from our sign being in your front yard we are verifying identification and proof of funds prior to ever meeting face to face!
That statistics do not lie, on average you will net MORE by using a REALTOR. Whether that be due to price, knowledge, negotiating skills or time on the market, you still win with a REALTOR!

Convinced?  Regardless, if you are contemplating selling your home, feel free to reach out so we can talk in detail on exactly what we will do to aggressively sell your home.  Fast and for top dollar.
Courtesy of Engel&Voelkers Naples Bonita

Lovers Key Beach Club And Resort

Courtesy of Premiere Plus Realty Co.

Courtesy of Premiere Plus Realty Co.

Courtesy of Downing Frye Realty Inc.

Courtesy of In Florida Properties Inc

Courtesy of DomainRealty.com LLC

Courtesy of The Wilmoth Group Inc

Courtesy of McCallion & McCallion